How do I manage my online identity?
Where are my photos being used online?
How do I remove these images?
Is someone impersonating me online?
These are regular questions asked by some of our clients and typically part of our range of services offered under our digital footprint investigation.
Now a new feature offered by Facebook may help concerned individuals quickly identify any images of themselves being uploaded without their knowledge or consent onto the social network platform.
The new feature, rolled out on 19th December 2017, will alert users when people post their image – even if you were not tagged in it.
The feature will also include alerting individuals when their face is used in profile photos which could help identify situations of identity theft, impersonation and 'catfishing'.
While there are already privacy concerns with facial recognition technology used by Facebook, a representative of the company has advised they "always respect the privacy setting people select when posting a photo on Facebook (whether that's friends, public or a custom audience), so you won't receive a notification if you're not in the audience".
What this does mean is that individuals who are stealing and using people's images without their consent, can still get around the Facebook notification process by creating custom audience settings.
These controls won't necessarily stop people such as romance scammers from using people's images without their knowledge however, since they can exclude the people they're stealing from by creating custom audience settings.
Facebook is also adding a new control that will allow people to turn off facial recognition entirely if they're concerned about its privacy implications.  The user will need to opt out as it is not a default option.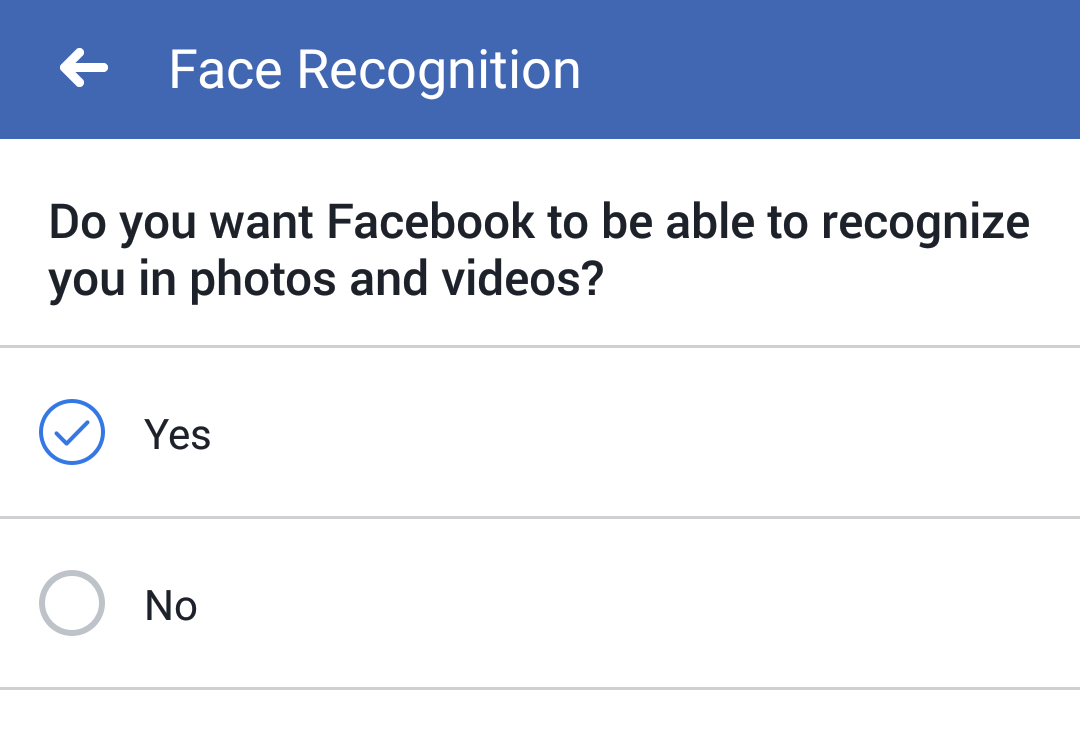 Due to strict privacy laws in the EU and Canada, this feature will not be available.
See more: https://newsroom.fb.com/news/2017/12/managing-your-identity-on-facebook-with-face-recognition-technology/